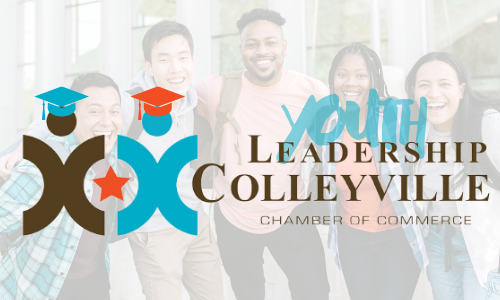 APPLICATION DEADLINE EXTENDED – DUE SEPTEMBER 22nd, 2022
Whether you are a new executive, entrepreneur or a seasoned professional, Leadership Colleyville provides you and your business with boundless opportunities for personal and professional development. Leadership Colleyville is a program designed to inspire individual leadership growth by providing a curriculum that will lead to a firm understanding of the Colleyville community and surrounding areas. This program supports continued development and provides a forum for exchange of community information, resources and viewpoints.
Leadership Colleyville is open to Colleyville Chamber of Commerce members and non-members – tuition is $550.00. For nonprofit rate, contact Chamber office.
For more information, contact Chelsea Rose, President and CEO, via email or call 817-488-7148.
Leadership Colleyville Schedule 2022-2023
Last Day to Enroll – August 12
Participants Notified of Acceptance – August 19
Welcome Reception – August 23 @ 5 pm – 6 pm
Orientation/Teambuilding – September 6 @ 8 am – 5 pm
Leadership Colleyville Graduation – May 4, 2023
Monthly Programs 2022-23
*FEATURES ARE SUBJECT TO CHANGE
City & Leadership Day – October @ 8 am – 5 pm
County & Transportation Day – November @ 8 am – 5 pm
Non-Profit & Board Involvement- December @ 8 am – 5 pm
Hospital Day – January 11 @ 8 am – 5 pm
College and Media Day – February 8 @ 8 am – 5 pm
GCISD – March 8 @ 8 am – 5 pm
Capital Day – April @ All Day